Seize the Day, Live the Moment!


Comfort Zones mission is to promote a holistic, soulful, healthy and sustainable lifestyle, with advanced science-based conscious solutions to visibly improve skin, body and mind.
[ comfort zone ] was conceived in Parma, Italy, in 1996 as the skincare division of Davines Group, a family-owned company still in the caring hands of the Bollati Family. What began as a research laboratory and manufacturing site for the development of high-quality formulas has grown into an internationally awarded and distributed professional range of spa treatments and home care. The evolution of [ comfort zone ] rests in the vision and scientific background of the President Dr. Davide Bollati, pharmacist and cosmetic chemist, who has always valued extensive and constant research to support his commitment to excellence.
Since skincare products feed and nourish the skin, they are extremely rigorous about what they put in their formulas.
They select the finest natural-origin active ingredients and combine them with the most advanced high-tech molecules and carrier systems to guarantee the maximum efficacy, safety and pleasantness of their products.
They are replacing silicones with nourishing oils and butters for maximum silkiness and to give skin the benefit of "real active beauty".
These award winning products are manufactured in Italy with electric energy from renewable resources.
INIKA Organic
INIKA Organic is 100% Australian owned. We started in Sydney in 2006, and we're proud to say that in that time we've become a globally recognised and trusted go-to brand for organic and natural makeup.
We were born out of a need to detox. Conscious consumers were already removing harmful chemicals from their homes and diet, replacing them with wholesome, pure and natural alternatives. When it came to makeup, there wasn't a healthy option.
A pioneer in Certified Organic ingredients and healthy beauty, INIKA delivered that and more. We quickly gained a loyal following.At INIKA Organic, we're passionate about quality. All our ingredients are ethically sourced, natural and derived from botanicals or minerals.Our award-winning range is loved by women all over the world.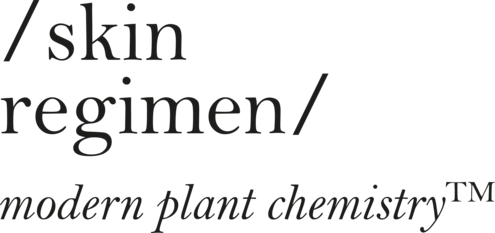 skin regimen/ is the new skincare brand for urban dwellers, who want to look and feel at their best every day. As graphically represented in the logo slashes, /skin regimen/ is for those who thrive in today's fast-paced times, yet wanting to keep their skin healthy and youthful for longer.
/skin regimen/ was created by [ comfort zone ], the skincare division of the family-owned company Davines. Founded in Parma, Italy in 1983, the group is guided by Dr. Davide Bollati, a cosmetic chemist and visionary entrepreneur known for his sustainable approach to beauty. The Davines Group became a certified B Corporation in December 2016 with the purpose of making our business a source of positive impact for people and the planet.
Borboleta
Borboleta was founded on the belief that everyone has an intrinsic beauty that comes from just being different - unique - you.
Diversity - the true essence of beauty.
At Borboleta, we strive to highlight diversity by celebrating and supporting exceptional lash artistry. We provide the world's premier lash extension products and lash education to build a new generation of artists with an unmatched level of professionalism, skill and quality.
It's our goal and in fact at our very core to inspire artistry through education and celebrate diversity through love and acceptance, so that we define beauty together and awaken the self-realization in each of us that being you is beautiful!
Carpe Diem ~ Tacoma Massage Therapy