A blog about Seizing the day- The Journey of Carpe Diem
Carpe Diem Massage is growing and expanding in ways that were never imagined, all by the woman who started it all- Christy Barnes. But how did Carpe Diem get it's start? How did it become more than an idea and dream and turn into reality? Let's dig a little deeper into the history of Carpe Diem Massage.
Christy Barnes graduated from Ashmead Collage with honors in 2000 and went straight to opening her first massage space. At the time she had three young children, each with their own schedules and agendas, and it was very important that she was able to be flexible to work around her kids. Opening up shop for herself seemed like the only logical solution to Christy. And so it began.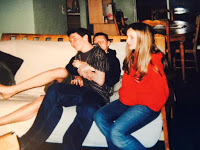 After Christy graduated her first location was in downtown Tacoma, inside the Old City Hall Building, where she began by renting a room from another therapist. Her business was not yet called Carpe Diem, but instead it was simply "Christy Corns LMP." It was a simple start, a small room with horrible wallpaper that proved to be a pain when painting, but it was all she needed to gain momentum. Not long after being in that location Christy moved to her own little studio in Tacoma's Proctor district, in a cute little room above the Pacific Northwest Shop, during the Halloween of 2000. She was a solo therapist during this time, and decided to call this location "Carpe Diem Massage Studio."
The idea of the name "Carpe Diem" came about when Christy was in massage school. They watched the "Dead Poet's Society" starring Robin Williams. It was during this film she first heard the phrase "Carpe Diem" meaning "Seize the Day" and it resonated with her ever since. From then on Christy let that phrase impact her thought process and decision making. She didn't want to take anything for granted, or let any moment go to waste. That is what "Carpe Diem" means to her and the business as a whole.
Now- Back to Carpe Diem Massage Studio. Christy stayed in that space until 2005, and she felt she was outgrowing it. She wanted to make more of an impact, and be able to offer a variety of services. That leads us to Carpe Diem The Cottage. It was a 4 bedroom house in the proctor district, across the street from Mason Middle School. Since it was such a large space, several therapists had come and gone, renting a space in the cottage. Each left their own mark in developing the business as it is today. Christy Eventually began to look for a space that fit her own personal vibe, and she struck gold in the Stadium District!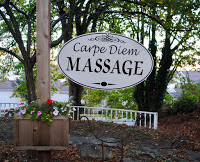 In May of 2008, Christy moved to the space we all know and love as "Carpe Diem Massage" Located in the Henry Drum House, in the adorable Stadium Distract. The Henry Drum house was built for the first mayor of Tacoma- Henry Drum. Since the move Christy has  switched from leasing rooms to hiring employees, including several massage therapists and a few front desk staff as well. Her Daughter Sarah is now managing as well. Christy has been able to maintain a steady following of clientelle, and most of her clients have been with her for well over a decade.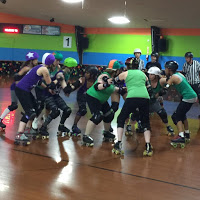 Now that we have the history of Carpe Diem, let's check out some of the amazing accomplishments of Carpe Diem in the more recent years. They are very proud to have won "Best Massage" In the South Sound magazine in both 2015 and 2016, and are currently in the running for 2017! (Vote for her here! http://vote.southsoundmag.com/  Community is very important to the Carpe Diem Massage team. They sponsor a local roller derby team, Femme Fianna- which is part of the Dockyard Derby Dames.(Check them out! http://www.dockyardderbydames.com/)  Carpe Diem has donated their time massaging in the "Unleashed in the Bowl" a local event to support kindered souls and no kill Dog shelter. http://unleashedatstadiumbowl.org/ Carpe Diem is supporting Tacoma City Ballets Nutcracker this season –http://www.tacomacityballet.com/ a beautiful ballet that both Christy and Sarah used to be apart of Christy has also worked with local counselors to help heal women who have suffered from domestic violence and sexual abuse. She is an active board member or the Stadium Historical District Business association.http://www.stadiumdistrict.com/. In addition the her massage talents, Christy is a licensed Doula and has helped laboring women bring many beautiful babies into this world.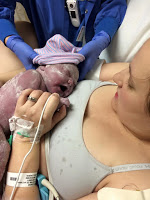 Christy and her team (Including husband and co-owner Richard Barnes) are always looking for opportunities to change lives through the healing power of touch. The future of Carpe Diem Massage looks very bright and seems to be ever growing and expanding. We look forward to see what is in store next!