Love is in the Stadium District
Bonjour February! We are a month into the year 2017- and it is now the time of year that many people start to think about Valentines day. Thinking about this myself, I was walking to grab a quick coffee between clients, I realized that the Stadium District literally has any thing you could possibly want and need to make your day special- and hassle free. Inside this quaint little pocket in Tacoma, we have a gem of hidden treasures. There are literally  bunch of amazing small businesses that are truly unique, and can keep you away from the chaotic shopping malls and over populated drug stores in the Cupid frenzy that is February.

I was walking toward the Northern Slope Coffee shop (an adorable locally owned coffee shop located inside the  Stadium Thriftway entrance) and the first place that caught my eye was Labella Nail Salon. I have been here a few times for my nails with my mother, and I even went there to get my nails done before my wedding. It has been an amazing experience every single time. All the employees are very kind and very welcoming. They offer many services- and most importantly, they genuinely make you feel like they are happy you are there. What a perfect place to get pampered before you valentines festivities. Heck- even if you have no plans it is always a good thing to pamper yourself! A little self care goes a long way. Check out Labella nail Salon for a truly unique pampering experience, You deserve it. Labella Nail Salon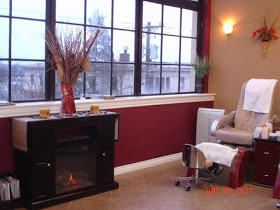 The next place that ALWAYS catches my eye in the Stadium District is Ranko's Drugstore. We all know it by its eye catching building or orange and blue. It is family owned and has been open since 1920! Talk about commitment. I love shopping there for the unique and fun gifts that they always have in stock. They have something there for anyone and everyone. You can find romantic, or goofy gifts for your loved one, or something just for yourself! From Seahawks gear (Go hawks!), to candies, to cards, and gag gifts- Ranko's has you covered. You will be in and out, and on your way in no time- and you can feel good about supporting an amazing family owned business that is a part of Tacoma's history.Ranko's Drugstore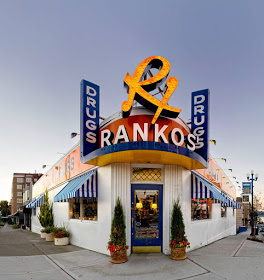 Across the street from Ranko's you will find Tease Chocolates. Oh my goodness, let me tell you- these chocolates are the real deal. They hand make their chocolates goodies, including bars, truffles, caramels, smores, toffee's and more! They even have vegan, dairy free, and sugar substitute options available! All of their ingredients of are the highest quality. They have an amazing inventory that will have something for everyone! Be sure not to overlook Tease Chocolates for your chocolate needs- you will regret it! Tease Chocolates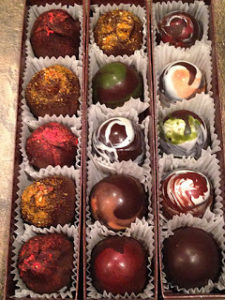 Back at Carpe Diem Massage we are providing more and more couples massages. This is a great way to connect and relax with your partner while reaping so many benefits from the massage itself. A couples massage is when two massage tables are set up in the same room, and both partners are massaged at the same time, by two separate therapists. This creates the opportunity to bond and relax together, while allowing each body to receive the individual focus that it needs. Massage is known to reduce stress, and muscle tension, while improving circulation and reducing muscle pain and soreness. Couples massage should be a part of any couples routines who strive to maintain healthy lifestyles. Valentines day weekend we will be scheduling ONLY couples massage! What a perfect time to try it out and unwind together. We are featuring a SIP and SOAK add on Valentines weekend and day only, it includes your choice of champagne or wine and strawberries while you get a foot soak and sugar scrub. This is an amazing way to unwind with your partner before your massage! Call and ask to add on a "Sip and Soak" to your valentines couples massage!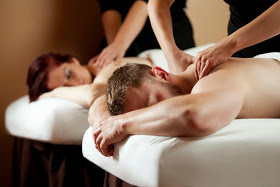 We are so excited and proud to be located in such a great community of amazing business owners, and patrons. Stadium district takes pride in itself, and we love to see each other succeed.  We appreciate your support and we thank you for keeping us in mind for your go-to spot! Have a wonderful Valentine's day, and remember- whatever you need, the Stadium District has you covered!